Company Profile
We prepare complete projects for I&C Systems, provide a wide range of engineering services, delivery and servicing of individual instruments, complete measuring circuits as well as deliveries of a complete I&C equipment. Our main goal is quality, reliability and completeness.
We rely on the professional knowledge and a long-time expertise of our key staff, and pay attention to their continuous professional growth. All our main sub-suppliers are regularly evaluated. The management system of JSP was certificated according to ISO 9001, ISO 14001, OHSAS 18001 and it is fully implemented in all the main processes.
The main range of our deliveries includes instruments for measurement and control of temperature, pressure, level, flow rate, heat and analysis. We produce temperature sensors, pressure sensors, flow sensors, programmable two-wire transmitters, power supplies, isolators, HART communicators and accessories for temperature, pressure, flow and level sensors as well as valve units and communication software.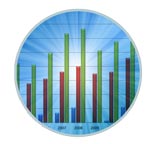 Organization
Flexible organizational structure enabling dynamic and appropriate response to market requirements
Network of partners all over the world
Experienced and highly skilled management
Economics
We show an increasing turnover with positive and steady trends of all economic indicators
We are economically stable and independent of external financial resources
JSP is financially strong enough to deal successfully with large projects and deliveries
Professionalism
We are a team of professionals specialized in measurement and control technology
More than 30% of JSP employees are university graduates
We constantly support professional growth of our employees
Quality
The quality system is the main part of our stability and therefore we select and evaluate our suppliers (most of them have implemented the ISO 9000 system)
All our activities comply with the management system according to ISO 9001, ISO 14001 and OHSAS 18001 requirements
Environment Care
All our activities are environment friendly
Supplied instruments meet all the environmental requirements
All JSP activities are in accordance with the standard ISO 14001
Marketing and Promotion
We provide an extensive documentation in many world languages
We regularly host seminars and conferences on technical themes
We participate in exhibitions both in Czech Republic and abroad
Download JSP Company Profile (PDF - 1,5 MB)